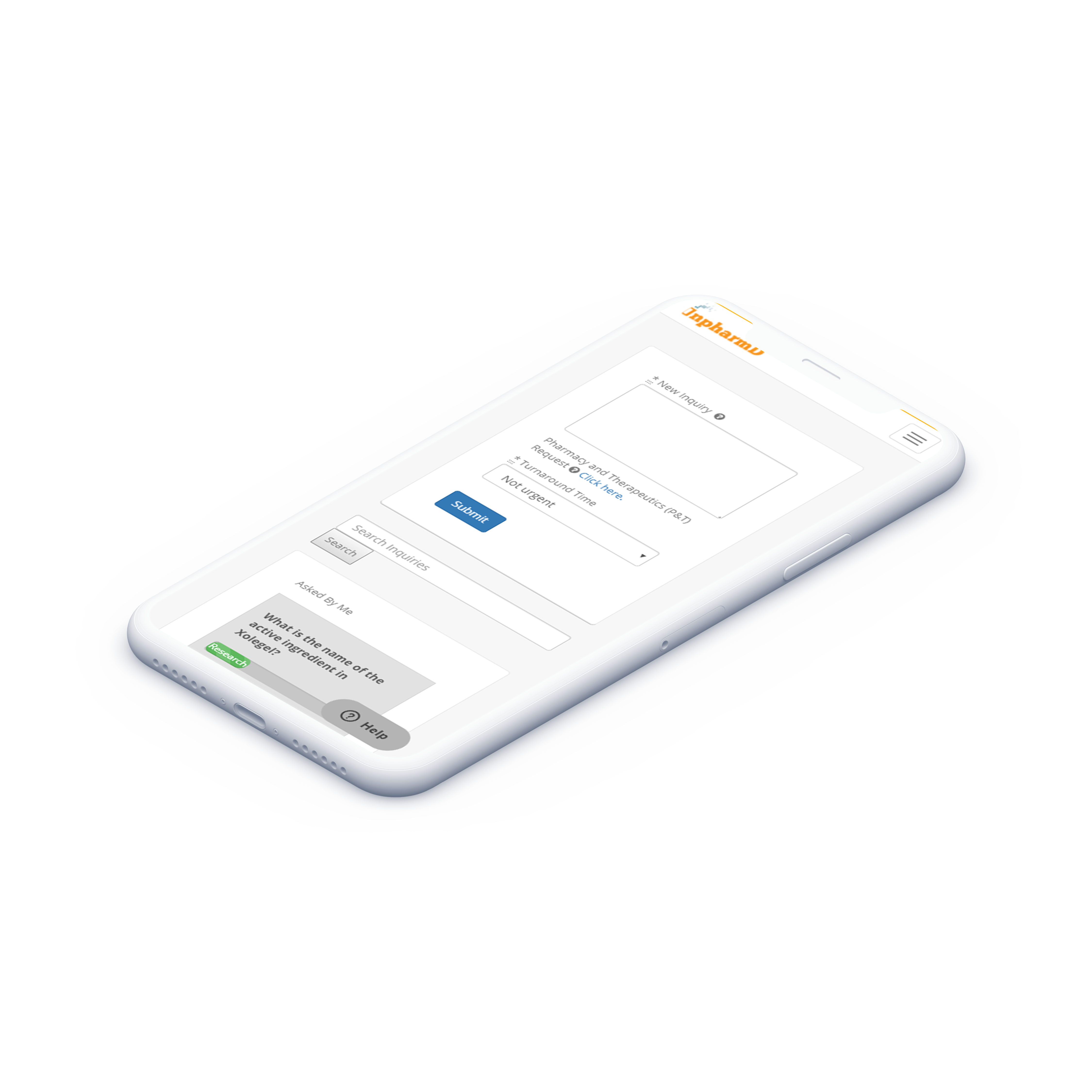 Tailored, on-demand,
digital drug information
Ask any clinical question, receive a custom literature summary.
Get Started Free
What is InpharmD™?
---
Literature searching is tedious. InpharmD™ is here to help.
Ask any question, anytime, via website or app, on campus or off, and receive an up-to-date, real-time, customized summary of the available published literature.
21.8 million research studies
InpharmD mobile application
You
Average hours saved per literature search
Average journal articles summarized per literature search
Estimated improvement in healthcare decision-making
Read some reviews from our users below:
The frustration patients have of not getting enough time with their healthcare providers is mirrored by the frustration healthcare providers have of not getting enough time with their patients. InpharmD™ saves me so much time, allowing me to focus more on the patient.
The lack of accurate and timely medical information can lead to adverse drug events and drug-drug interactions.
My colleagues and I find the product convenient, and as a result, are asking questions they would've just Googled before. ....This is becoming part of our culture.
Dr. Tanna Lim
Internal Medicine
Get started today!
Sign up for a free trial & start searching right away, or schedule a quick demo so you can see how InpharmD™ can help you.
Get Started Free
Schedule Demo